Childcare
Our programs, classes and activities are designed to engage children and help them develop the values, skills and confidence they'll need to succeed as adults. The programs are planned to promote active learning with play as the child's method of discovery. Experiences and activities are introduced, so children have an opportunity to make decisions and solve problems. Our primary goal is to promote the maximum development of the whole child… physical, emotional, social, intellectual, creative and spiritual. By planning a developmentally appropriate environment, the programs provide a place for your child to feel significant and successful.
Early Learning center
The YMCA of Dekalb Co is committed to nurturing the individual and the growth of the whole child spiritually, intellectually and physically. The program also voluntarily participates and follows State Licensing regulations and is on Paths To Quality level 3, as set by the state of Indiana. These guidelines monitor health, safety and staffing practices for the Early Learning Program. The Early Learning Center is open Monday through Friday from 6 a.m. to 6 p.m. and offers a well-balanced program that is focused on the developmental needs of children. This program offers year-round care for children ages 6 weeks to 5 years. For more information or to schedule a tour, call 260-333-0533 or email Chelsey Robinson at: c.robinson@ymcadekalb.org
Early Learning Program Click Here For 2020 Pricing
Paths to Quality Level 3 Sponsored by:

On My way Pre K provider

School Age Program
School Aged Childcare is an exciting and challenging place, where children ages Pre-K-12 years stretch their skills in mind and body. Our program offers a combination of free-choice and structured activities. Rooms are set up in a learning center style that allows children to choose a variety of activities to explore. The school age childcare collaborates with the following schools to offer before and after care as well as delay and scheduled closing days. For more information or to schedule a tour, call 260-333-0533 or email Nick McDonald at: n.mcdonald@ymcadekalb.org
McKenney-Harrison

J.R. Watson

St. Joseph Catholic School

Waterloo Elementary

Country Meadows
-Before/After School Click here for Pricing
SPONSORED BY: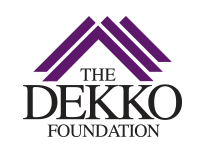 NEW DELAY AND CLOSING PROGRAM
Now offering drop in care for delays and closings following the DeKalb Central School calendar.
SCHOOL AGE CHIldcare Summer Program
The Summer Program is a safe, fun and an active place where children ages 5 – 12 years old are given the opportunity to participate in many supervised activities. Our program is designed to meet the needs of the children in our community. We offer a variety of age-appropriate activities, such as active play, art, STEM activities, recreational swimming, field trips, outdoor activities and more.
Sponsored by:
Child watch
The child watch program is a service provided free of charge to our members with a family membership while they workout or participate in other programs for up to two hours. Ages 3 months to 8 years old. Staff strive to provide a variety of activities keeping the safety and security of all the children in mind.